Webinar - 20/12/2021
MBL Ground Rent & Residential Leases – Up to Date Guidance Webinar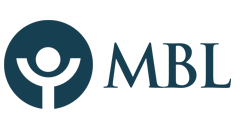 We are delighted to take part in MBL's Ground Rent & Residential Leases – Up to Date Guidance webinar. This webinar will provide an essential update on the Leasehold Reform (Ground Rent) Bill 2021/2022.
Our Property partner, Katherine Simpson, will be hosting the webinar. Katherine will cover the following:
The position of existing leaseholders
The industry pledge
Extensions at zero ground rent and buying out the ground rent
Exempting leaseholders from Ground 8 possession claims
Mis-selling and unfair terms
The webinar is aimed at property lawyers and valuers who are involved in residential conveyancing or leasehold enfranchisement.
This session equates to 1.25 CPD hours.
If you'd like to join the webinar then please click on the 'Register here' button on the right hand side of the page.