Immigration
Sponsor Licence downgrading, suspension and revocation
Once a business has been granted a Sponsor Licence, it will automatically receive an A-rating. This is the highest rating an organisation can be granted by UK Visas and Immigration ("UKVI"). If the sponsor is found by a UKVI Compliance Officer to be in breach of its Sponsor Licence duties and compliance obligations, the licence is likely to either be:
Downgraded to a B-rating;
Suspended; or
Revoked, in very serious circumstances.
This can have serious consequences for a business that relies on the recruitment of foreign workers.
How does UKVI monitor compliance with sponsor duties?

What are the possible outcomes of a compliance check?

Downgrading a licence from an A-rating to a B-rating – What does it mean?

Why may a Sponsor Licence be suspended?

Why may a Sponsor Licence be revoked?

Next steps
Our Immigration team is well-placed to advise Sponsors who have had their Sponsor Licences downgraded, suspended or revoked. If you require any advice or assistance with regards to making representations to UKVI, sponsor duties, or Sponsor Licence applications please do not hesitate to contact our Immigration team.
We provide services for businesses:
We provide services for individuals:
Appeals against refusal decisions
Sundeep Rathod discusses Sponsor Licence applications for UK employers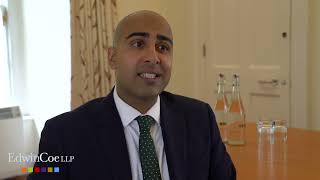 Sponsor Licence downgrading, suspension and revocation Team