Immigration
Global Business Mobility visa
The Global Business Mobility visa launches from 11 April 2022 and consists of five sub categories of sponsored routes for overseas businesses. Four of the categories largely replace previous visa categories; namely, Intra-Company Transfer, Intra-Company Graduate Trainee, Sole Representative of an Overseas Business and contractual service providers and independent professional persons in the Temporary Worker – International Agreement route. The fifth category is a newly established route which allows for overseas workers to be seconded to the UK by their overseas employer as part of a high value contract or investment.
Who is the Global Business Mobility route aimed at?
This route is extremely broad and the specific purpose of the business or foreign worker will depend on which sub-category to apply under. Broadly speaking, the Global Business Mobility routes are a new category of sponsored routes that allow overseas businesses to establish a presence in the UK or to transfer staff to the UK for certain business purposes.
To sponsor a worker under this visa category, a business must first hold an A-rated Sponsor Licence. Businesses should therefore take steps now to either apply for a Sponsor Licence, if not already on the register of licenced sponsors, or take steps to review your current Licence meets the needs and objectives of the businesses future recruitment plans.
What are the sub-categories of the Global Business Mobility route?
i. Senior or Specialist Worker Visa

ii. Graduate Trainee Visa

iii. UK Expansion Worker Visa

iv. Service Supplier Visa

v. Secondment Worker Visa
We provide services for businesses:
We provide services for individuals:
Appeals against refusal decisions
The Global Business Mobility Worker and Expansion Worker Visa routes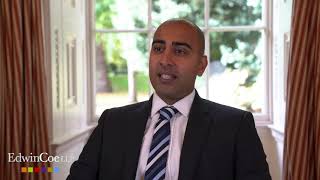 Global Business Mobility visa Team